How Ster used Brand Lift Measurement at Scale to Drive Revenue
How are major publishers using brand lift measurement to really drive revenue?
As we interview a range of leading media businesses worldwide, this is our top question – not forgetting also the role brand measurement has to play in proving the value of trusted, premium news.
We begin the series by speaking to Tom Van Bentheim, team manager of digital strategy, operations & technology at Ster, the exclusive sales house for the Netherlands' public broadcaster NPO. The interview was carried out in early November last year: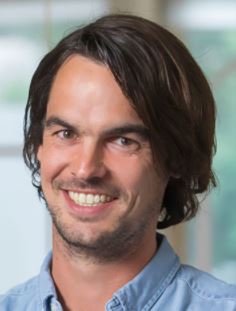 Can you tell us a little about Ster for those who don't already know you?
We cover all of NPO's TV, radio and digital ad inventory - revenues totalling around 150-200m Euros per year. Digital is around 5-7 million – small, but growing with double digits this and last year with the digital display portion also increasing in double digits every year.
What has been your approach to campaign measurement and how did that evolve?
Ster is quite unique in that since when GDPR came into force in May 2018, our default has been that users are opted out of data sharing, unless they actively choose otherwise.
The result was that consistently, 90% of the audience opted out. And from the start, we knew that when our audience shows us that they don't want personalised ads, we needed to respect their wishes.
As a result of this strong response from our visitors, we ultimately removed all cookie activity from our advertising activity. Cookies are mainly used to (re)target a specific audience and to see what journey the consumer has made before a conversion takes place. As you can imagine, this made measuring performance campaigns (post-view) a challenge. Not to mention programmatic selling as a whole.
So we shifted focus towards branding campaigns and brand lift studies instead. Performance overwhelmingly tends to be more geared to following audiences, regardless of the environment. Whereas our dedication to brand spend was founded on the belief that it would have the major added benefit of emphasising the true value of trusted news, and premium context.
Obviously, we still needed to prove that our inventory was still valuable for our advertisers. So we ran a major research project, a/b testing video and display campaigns to find out the relative success of personally targeted ads versus cookie-less ad campaigns.
We looked at direct behavioural metrics, such as time-on-site, page views and conversions on the landing page of the advertiser which were driven by clicks. Ultimately, our findings suggested roughly equal results.
However, we still couldn't measure our contribution to a brand's overall results (post-view measurements). Therefore, we started working with Brand Metrics in a full capacity from the second half of 2020, to offer a full range of brand uplift measurement options to buyers.
What revenue growth can you directly link to offering brand lift?
At the time we're speaking, there are still seven weeks left in the year – but in the second half of 2020, we've already sold 30% more display campaigns than in the first half year. Of course, it's difficult to know exactly the specific reason behind that extra activity, but at least half I would attribute directly to Brand Metrics.
We also placed a minimum spend on campaign budgets, over which value brand measurements would be included – which resulted in a 45% increase in average order value for H2 versus H1.
A few returning advertisers have even quadrupled their average campaign spend, as they see the good results and conclude that they selected the right qualitative network. So overall, there has been a big impact from adding brand effect measurements.
What role do you think brand measurement has to play in proving the value of trusted, premium news?
Ster obviously represents one of biggest news sites in the Netherlands. In the wake of Covid, I would argue its importance to the public, as a source of trusted information, is higher than ever.
Meanwhile, the cost of building awareness is increasing, and programmatic systems, as well as a performance-only approach, don't always reflect that clearly. The public is also increasingly aware of - and in many cases dislike – online profiling and personal targeting.
Without personal- or cookie data, where we are effectively unplugged from programmatic systems, Ster's challenge remained how to convince advertisers that we are still valuable to all of their KPIs.
And that's exactly what Brand Metrics has allowed us to do – it's the perfect way for publishers to convince brands it doesn't matter whether you have user data or not.
Brand Metrics was able to prove that smaller advertisers can see notable increases in awareness (8.3% uplift in one case) when advertising via Ster. For household names, even running as small as €3,000 campaigns could also see unexpectedly high uplifts of 2-3%.
We also see good results around brand consideration, for example: we saw a whopping 3% increase for a telecoms provider. The results for brand preference and action intention show that a display campaign can also have an influence there. All in all, the impact of a banner certainly extends beyond "just" the click or the impression.
One final thing to bear in mind now of course, is that Google and Facebook offer buyers brand measurement as standard. If we are truly to compete with them, we need to prove similar value – and Brand Metrics is the perfect tool to do that.