Precis Digital Programmatic Lead Caroline Franzén on Opportunities and Challenges in Brand Lift Measurement
Caroline Franzén is Programmatic Lead at independent digital media agency
Precis Digital
. Precis has offices across Sweden, as well as in Denmark, Norway, Finland and the UK, with a team of more than 300 people. With a strong focus on data, analytics and technology, its clients span many different sectors, from finance to automotive and retail.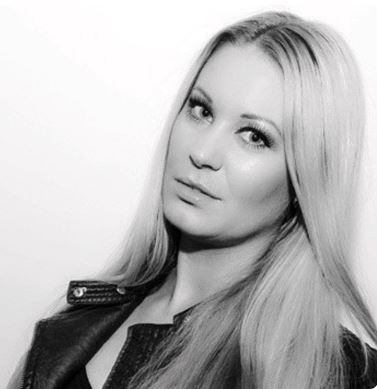 What main roles does digital advertising play in building the brands you are responsible for?
This is the million dollar question. First of all, because of the structural shift in how we consume media, a strong digital presence is obviously crucial for brands.
In general, being visible across many different digital channels at the same time is very important for big brands. Both when it comes to building brand awareness, as well as driving performance. The latter could be defined both as driving online sales, but also other forms of user interaction counting as a conversion.
Have you noticed any changes in the balance between direct response and branding campaigns in recent times? If so, what do you feel has been driving this?
The emphasis we've tended to see in digital on performance versus branding isn't a great mystery – it's down to what is most easily measurable. Especially because direct response in digital is more instantly and widely measurable than what came before it.
Digital branding and brand uplift haven't traditionally been so easy to measure. We always strive to be as data-driven as possible - so branding, like any other measurement, needs a strong methodology and robust data behind it. Once that is in place, and widespread, stronger demand for it will inevitably follow.
Looking at last year, it's interesting to see just how much the shift to digital media accelerated even further. This might be due to Covid, but it's also hard in many cases to see the process reversing. And ultimately, media investment will follow where people spend their time.
With those changes, naturally there also comes greater pressure for more effective, trustworthy branding measurement. And when it comes to the big tech platforms, there are still significant gaps there.
How do you typically measure the effect of your digital campaigns? How has this evolved?
Currently we have quite a few options and methods in play. That's largely because at Precis, we've invested a lot of time and resource in developing our own tech for attribution modelling.
This allows us to combine different methodologies to verify insights. The same is true for MMM studies, and incrementality. Our methods have evolved a lot – for short-term as well on long-term, 'always on' campaigns.
What are your views on brand lift measurement? Do you request it on campaigns you are responsible for? Do you often receive it?
Generally, we see an increased demand in this area.
For programmatic it´s kind of a big focus. Technical limitations at DSP level leave the buyer unable to set up brand lift studies for display campaigns for example. In the future, this is an area we want to explore more and work more with our clients with.
However, it´s always important for us to understand the technology and take a close look at the methodology behind brand lift studies, for example we need to know the answer to questions like "how long after the exposure of an ad will the user be asked the question?".
In general, I think brand lift studies are a great way of measuring branding campaigns and being able to report on branding-specific metrics. And in the future, I hope that we will be able to offer a strong solution in this area (especially for programmatic display campaigns).
What are the main benefits that regularly measuring brand lift provides to brands, to agencies and to publishers?
We see a lot of benefits when it comes to brand lift studies. It gives us the possibility to measure the value of digital marketing that we can´t capture with attribution or other statistical modelling.
Brand lift studies give us the opportunity to measure the actual "lift", in other words, the value of branding campaigns. Since Precis has always been very data-driven and able to deliver very strong results for our clients, they expect the same outcome from all types of activities.
So brand lift studies are, as mentioned before, something that I think will be even more important for us going forward.
Have you encountered Brand Metrics' data in your daily work, and what is your view on what Brand Metrics is trying to achieve in market?
I have encountered Brand Metrics before and am familiar with the technology. I was in contact with the Brand Metrics team while in a previous role on the publisher side.
I think the work Brand Metrics do is important. When it comes to measurability of branding campaigns, it´s potentially something that the whole industry can benefit from and due to the technical limitations mentioned earlier, will also perhaps fill a pretty big gap.