How Local Publisher JPI Media used Brand Lift Measurement at Scale to Drive Revenue
Simon Baty is Research and Insight Director at
JPIMedia
, one of the largest local news publishers in the UK. Its portfolio of titles include the Scotsman and the Yorkshire Post, and has an online audience of around 34m monthly users.
For the latest in our #brandliftlessons interview series, we ask how a leading local media business is using brand lift measurement to really drive revenue, not forgetting also the role brand measurement has to play in proving the value of trusted, premium news. The interview took place in mid-November of last year.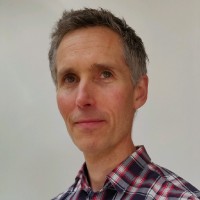 What has been your approach to campaign measurement in the past and how has that evolved?
Since JPIMedia owns a wide range of regional sites, it's obviously more of a complex ecosystem than you find among the nationals. Our advertiser customer base is predominantly small to medium size businesses (SMEs) – so we run more campaigns, while individual advertiser spend is smaller.
Typically, in the past, if you wanted to prove brand impact, you'd have to commission a study for each campaign, at a cost of thousands a time. That was a non-starter for us, as the cost would in most cases have exceeded the advertiser spend itself.
So previously, we weren't in a position to measure branding effects. In terms of campaign measurement as a whole, we were quite limited to clickthrough rates, and other simple performance measures. Brand Metrics has given us the opportunity for the first time to scale brand measurement in an efficient way.
What revenue growth can you directly link to offering brand lift measurement to advertisers?
Our indicator for success from the start of this project was around the increase in campaign impressions. Invariably, that would correlate with increasing spend.
We started working with Brand Metrics just over a year ago, and saw a 55% growth in average display campaign impressions in Sep 2020 year-on-year. Next year, we are looking to drive a further 70% increase.
Raising the bar in terms of effectiveness was another of this project's aims from the start. So it's important to note that brand uplift is also increasing for us across the board, helping both ourselves and our clients to develop a better understanding of what makes a successful campaign.
What we effectively have now is a feedback loop on campaign outcomes, so we are better able to improve those outcomes for our customers - when we started out we were delivering an average brand lift improvement of 11.6%, but in recent months it's been 15-16%, and it even reached 21% in October.
Brand Metrics' reporting has also helped us educate customers around the impact of ad creative. And internally too, for sales people to identify and discuss campaign objectives when they first take the brief. For example, whether that is geared around awareness, consideration or action intent.
That understanding then puts the focus back on the right creative, whose design caters to the relevant action. So, if it's awareness let's say - making the brand prominent, with eye-catching visuals, quickly giving the reader an idea of what they do. Or with action intent, including a strong call to action.
What role do you think brand measurement has to play in proving the value of trusted, premium news?
For premium news brands, measuring brand uplift is incredibly important.
When you book a print campaign as an advertiser, you can pick up the paper and see for yourself the campaign in action. But with digital, you might book it, but not actually see it. Add into the mix that branding effects can seem intangible too. Brand Metrics helps us overcome these problems and actually pin some numbers on what our clients are getting for their money. That is incredibly important for quality publishers, especially given the premium we charge.
Another big consideration is the volume of campaigns we are measuring. Since September last year, that is more than 2000 – and can be upwards of 300 in a month. With that kind of volume, measurement clearly has to be an automated, efficient process. And working with Brand Metrics to develop that automation was critical – both drawing some key parameters from Google Ad Manager to Brand Metrics at setup stage, then at the reporting stage using Brand Metrics' API to feed into an end of campaign report. Both of these setups were fundamental, and have enabled us to scale to where we are now.
As a recognition of the collaboration between JPIMedia and Brand Metrics, our work has been nominated for three awards – two from the Association of Online Publishers (AOP), and one also from the Media Research Group (MRG).