Jellyfish's Programmatic Director Kate Mezzanotte on Campaign Measurement Best Practice for Brands
Kate Mezzanotte is the Senior Director of Programmatic Media at global agency Jellyfish. As well as media buying, it offers guidance, training and consultancy, wherever brands are on their digital journey.

We spoke to Kate about measuring digital campaigns, and where brand lift fits: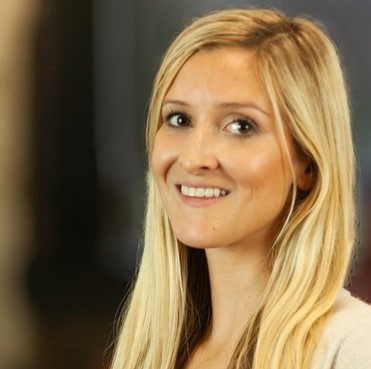 What main roles does digital display advertising play in building the brands you are responsible for?
Digital display and video campaigns play many roles for us.
For one, they're a cost-efficient way to achieve reach, frequency, and quality impressions. But also, we're able to take advantage of the more granular targeting capabilities available in digital either as a way of providing contextual relevance, or to be seen by a behaviourally relevant audience – or both. Also, as the number of cord cutters in the US grows, major advertisers that previously spent the majority of their branding budgets on TV are seeing more opportunities in the digital landscape with CTV and Programmatic Video. As viewership on traditional TV declines, TV delivered over the internet is increasingly becoming our first point of interaction and our first opportunity to tell a brand's story.
Have you noticed any changes in the balance between direct response and branding campaigns in recent times? If so, what do you feel has been driving this?
It really depends on the client and where they are in their digital journey.
The most mature brands have definitely ramped up branding spend on digital channels. For two main reasons: first, Digital TV solutions have become more suitable and measurable versus analogue TV. Second, because of general advancements in measurement.
Digital direct-response efforts have historically been easier to measure and therefore more accessible. But with the wider availability of multitouch attribution, for example, we see more options coming online.
How do you typically measure the effect of your digital campaigns? How has this evolved?
How you measure a campaign really varies according to goals and which stage of the marketing funnel it corresponds to.
Those campaign goals will also feed into the cadence of measuring those metrics. With performance, we are measuring some metrics on a day-to-day basis, versus other metrics like brand lift on a monthly or quarterly basis, at least at present.
The growing availability of measurement solutions now includes things like incrementality testing which can be carried out in several different fashions but ultimately involves measuring the associated lift when comparing a control group versus an exposed group. Where possible, we're also using path to conversion reporting to assess the journey that starts with awareness and ultimately leads to down funnel conversions.
What are your views on brand lift measurement? Do you request it on campaigns you are responsible for? Do you often receive it?
In general, we see brand lift as a valuable tool, especially where we are tapping into a new initiative. For example, a new channel or audience.
With any type of new or different activity, we can lean on brand lift to see its impact on awareness, consideration, purchase intent etc.
To those clients sufficiently setup to do so, we recommend this type of activity on at least a quarterly basis.
What are the main benefits that regularly measuring brand lift provides to brands, to agencies and to publishers?
We know there's value in having a strong brand presence as this translates to an increased likelihood of customer interaction which ultimately leads to increased sales. We also know that measuring all types of effectiveness is key to informing our strategy and to achieving overall campaign goals.
For advertisers that do not have access to MMM or path to conversion reporting, brand lift could be doubly valuable.
Regarding publishers, if any of them told us they offered always-on brand lift measurement with no major cost associated, it would definitely be a big value add.