GSK's Jerry Daykin on What Regular Brand Uplift Measurement Means for Both Brands & Publishers
GSK
is the world's largest consumer healthcare provider, whose brands include Sensodyne, Panadol and Voltarol.
We spoke to Jerry Daykin, Senior Media Director, EMEA at GSK Consumer Healthcare Marketing about how it measures campaigns, and the benefits of of measuring brand uplift in digital ad campaigns: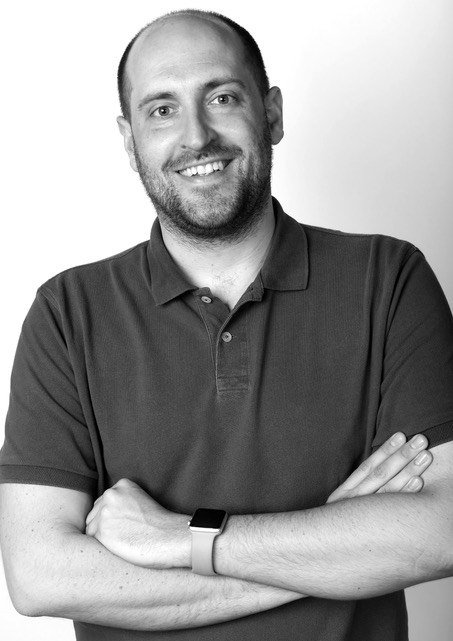 What role does digital advertising play in building your brands?
My role covers all of GSK's paid media across EMEA. Within that, digital plays a number of roles.
At its simplest, we use digital to do the same things we do with traditional media, just somewhat more flexibly. For example, we might use it to extend the reach of a traditional TV campaign across on demand or connected TV to reach younger consumers, raising awareness in just the same way.
Second, digital also brings some specific new opportunities, deeper down the consumer funnel and closer to purchase. But overall, the majority is still with the former, building mental availability.
Have you noticed any changes in the balance between direct response and branding campaigns in recent times? If so, what do you feel has been driving this?
Our sector is still traditionally heavily dominated by branding – whether products are sold online or in store.
That said, we have seen an increase in direct response activity through the past year as a natural result of Covid, and the resulting growth of ecommerce, and it is certainly an area we have deliberately accelerated.
Despite this greater focus lower down the funnel, we pride ourselves on training all of our marketers on Binet and Field, understanding that long-term branding effects are as important as ever.
How do you typically measure the effect of your digital campaigns? How has this evolved?
There are a number of answers here, but essentially we measure our campaigns through big MMM research, econometric modelling and also sales studies. We think there's great strength in bringing traditional research like brand & sales studies into the digital space too.
We are somewhat cautious about digital KPIs– they're not always very nuanced, and you can end up optimising not to business-critical considerations.
Many also don't take account of where you are in the sales journey, though we do have an internal framework to push our teams to consider different KPIs depending on the communication objectives. The dream is measuring actual brand & sales impact - and brand lift studies can also play an important role.
What are your views on brand lift measurement? Do you request it on campaigns you are responsible for? Do you often receive it?
As mentioned, my personal view is that digital metrics often don't tell us as much as we like to think – we need instead to adapt and apply more traditional measures, already proven elsewhere.
And brand lift studies give you a good snapshot of campaign impact. We have a general rule of trying to build in brand lift on all reasonably sized campaigns. Though qualifying minimum spends apply usually, depending on the partner.
For example, on Facebook we did more than 200 last year globally. We're not just using them to answer the question "does Facebook work?" We have a fundamental belief that the channels we use do work. Instead, we have learning agendas – the nuances of how it worked: which content, messages or formats are working better for us? You can quickly get to a place where you're asking quite sophisticated questions.
What are the main benefits that regularly measuring brand lift provides to brands, to agencies and to publishers
If brand lift studies are only occasional, they're an interesting read on if that specific campaign worked - a kind of microcosm snapshot. But even on an individual level, there are many factors at play, from creative to current brand status. From one study, you know if the campaign worked, but not why.
When you do lots of measurements, for the same brand over many campaigns in time, you get a much deeper understanding. You can then say with confidence that a campaign worked because of X, keep improving, or alternatively change course.
So regular brand lift measurement has major benefits from a test and learn perspective – but also, returning to Binet and Field again, as a form of ongoing brand tracking. With multiple studies, so you observe trends over time: the more you do, the more you learn. Whereas one brand lift study might equal a pat on back, but can be hard to repeat.
For premium publishers, brand lift is a good way of producing objective proof of more impactful environments, and thereby justifying higher CPMs.
The sad truth is that we have a digital ad marketplace that favours fleeting impressions and clickbait – which can in turn soak up budgets more effectively, at least on paper. Meanwhile, traditional publishers have struggled to compete, even as they invest in quality, long reads and quite simply the actual content people want to see.
But for sure, whenever we have been able to apply the research, we rapidly see the proof of value in premium. Brand lift is a good way of showing that to brands.
Have you encountered Brand Metrics' data in your daily work, and/or what is your view on what Brand Metrics is trying to achieve in market (i.e. providing brand lift measurement at scale/as a metric)
I see Brand Metrics as bringing more traditional methodologies to the digital space – which is ironically a step forward from the usual data signals, not a step back as many fear.